Vancouver Indoor Cycling Workouts
Improve your skills, power, threshold and stamina with Vancouver Indoor Cycling workouts professionally coached by endurance trainer Andrew Powell.
Why do Vancouver indoor cycling workouts in the fall and winter? For a lot of good reasons—and not just because it's raining outside!
Increase your overall strength, power and threshold.
Advance your technical skills.
Improve your aerobic and muscular endurance.
Maintain consistency in your cycling.
Increase efficiency.
Ride faster.
Use the group's energy to motivate yourself.
These Vancouver indoor cycling workouts are for all levels of athletes and cycling enthusiasts.
Join these guided spin classes in a 1200 sq. ft. cycling studio conveniently located right next to Jericho Park.
Be part of a tribe of like-minded people while working at your own level. The only person you are competing against is yourself. Improve your endurance in a professional sport environment that will help you reach your 100%.
Andrea Taylor and Sebastian Munro have joined forces with Coach Powell. Andrea will be leading the Thursday morning session and Sebastian will be coaching sessions when Andrew Powell is away. Andrea is an experienced cyclist and spin instructor and is well know in the Vancouver cycling community. Sebastian is an elite Ironman distance triathlete and Kona qualifyer.
Vancouver Indoor Cycling Workouts Schedule
We offer 6 sessions per week from January 2nd to April 8th 2017
Monday, Wednesday and Thursday evening from 6:30 p.m. to 8:00 p.m. with Coach Powell
Thursday morning from 6:00 a.m. to 7:00 a.m with Andrea Taylor
Saturday morning from 8:00 a.m. to 10:00 a.m. with Coach Powell
Are you ready to improve your overall training?
Professional endurance coach Andrew Powell has designed every indoor cycling workout with the specific purpose of helping you become stronger and faster and ensure that all of your body's energy systems are properly developed.
Each Vancouver indoor cycling workout starts with a dynamic warm-up including cycling-specific skills and technical-skills coaching. Following the warm-up you'll be taken through a structured interval-based workout with specific cadence and intensity zones (RPE, heart rate, power).
These Vancouver indoor cycling workouts are for all levels of athletes and cycling enthusiasts.

Bring your own bike
You need to bring your own bike. You can attach it to one of the Cycleops SuperMagneto Pro trainers provided, or you can bring your own trainer and save money.
Doing workouts on your own bike helps to improve your neuromuscular coordination by training your nervous system to move in exactly the same pattern as when you are cycling outside. This helps to increase efficiency and ultimately to ride faster.
We've got the music and the towels!
We have a high quality stereo for music, as well as a projector to show videos while you spin. Towel service is also included, so there is no need to bring your own.
Bring your kick-ass cycling attitude and contribute to this cycling tribe by working at your best.
Cycling Studio Address
Vancouver indoor cycling workouts are held at the Coach Powell Studio
1515 Discovery Street, Vancouver, BC V6R 4K5
Location on Google Map CLICK HERE FOR MAP
Access to the Studio is in the South courtyard of the building
Amenities include
Free parking
Showers & towel service
Cycleops SuperMagneto Pro trainers
Stereo system & video projector
Lockers (if you wish to store your own trainer)
Invest in yourself
Full 14 Week Season including a 15% discount with provided Cycleops trainer       $238.00 for 14 sessions (one day per week)
Full 14 Week Season including a 25% discount with your own trainer                       $210.00 for 14 sessions (one day per week)
Drop-in Workout                                                                                                                     $20.00 per session
* Prices shown do not include GST. Season registration guarantees you a spot each week for the specific day of the week that you are registered. If you would like to attend on multiple days each week for the entire season then you need to sign up for each those days separately.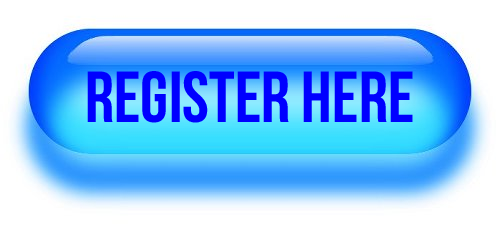 Sign up now to reserve your spot!
If you need to cancel any sessions, your account will be credited for a free make-up session as long as you cancel with a minimum 24 hour notice. Make-up sessions can be booked on any day of the week during the current season and are strictly based on availability.
To book drop-in sessions for the Vancouver indoor cycling workouts, please visit Online Booking or download the free Wellness Living Mobile App on Google Play Store and Apple App Store.