Vancouver Outdoor Cycling Workouts
Join a Vancouver outdoor cycling workout & learn how to implement technique & strategy into your rides. Connect with teammates & breathe in the fresh air!
Any cyclist will tell you that there is nothing like riding outdoors. A structured interval workout outside improves your overall power and speed as well as your hill-climbing ability.
Whether you are training for a Gran Fondo, a triathlon or simply training to stay fit, these interval based workouts will leave you feeling stronger than ever!
Results are guaranteed when you follow our weekly program.
A different focus each week: for example, power/threshold intervals one week and strength/hills the next week.
Technical tips and guidance in each session.
Personal technical advice as you need it.
A fun group that will motivate you to work hard each week.
All levels of road cyclists and triathletes are welcome! If you're confident on your bike and can ride between 22 and 25 km per hour on flat pavement, you'll have no trouble keeping up during these fun and challenging Vancouver outdoor cycling workouts.
* Please note that these are interval based workouts and not cycling lessons. Although you don't need to be fast to ride with us, you do need to be comfortable riding your bike on the road and be willing to work hard and climb steep hills on occasion.

How do we do it?
A group warm-up at a moderate pace to get the muscles ready.
At the workout destination, a group workout that each individual can do at their own pace.
If we're doing hill repeats, then some people might do 4 repeats and others might do 6 depending on ability.
The intervals are generally done on short loops or out-and-back sections of road which makes it easy for different levels of cyclists to train together.
When
Spring Season from April 16th to June 27th, 2019 - 11 WEEKS TOTAL
Summer Season from July 2nd to August 29th, 2019 - 9 WEEKS TOTAL
Every Tuesday and Thursday starting at 6:30pm
Please arrive 5-10min early, we meet on the grass near the picnic tables outsite the studio.
Where
Rides start at the Coach Powell Studio located on the West side of Jericho Park.
1515 Discovery Street, Vancouver, BC V6R 4K5
The Vancouver outdoor cycling workouts are generally held in the Jericho/UBC area.
* the Coach Powell Studio is at the South East corner of the building. To access the Studio, you need to walk on the grass, the door is in the South courtyard.
Investment
11 Week Spring Season - 2019
Every Tuesday or Thursday from April 16th to June 27th         $187.00 for once per week
Single Drop-in Session                                                                          $20.00
9 Week Summer Season - 2019
Every Tuesday or Thursday from July 2rd to August 29th         $153.00 for once per week
Single Drop-in Session                                                                          $20.00
* Prices shown do not include GST. Season registration guarantees you a spot each week for the specific day of the week that you are registered. If you would like to attend on multiple days each week for the entire season then you need to sign up for each of those days separately. Please note that occasional substitute coaches may stand in for Coach Powell when he is out of town. Sesssions will also continue as scheduled on holidays.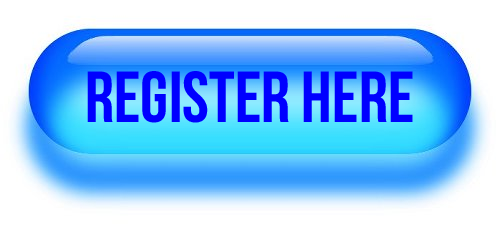 Sign up for the newsletter. Stay informed about Vancouver outdoor cycling as well as all upcoming cycling programs.