Vancouver Bike Fit
A professional bike fit is the first step to optimizing your comfort and cycling performance. Coach Powell is your certified Vancouver bike fit specialist.
From the foot pedal interface to proper seat and handlebar positioning, having your bike fit properly adjusted will allow you to get the most out of your bike. Riding a bike should be fun AND comfortable!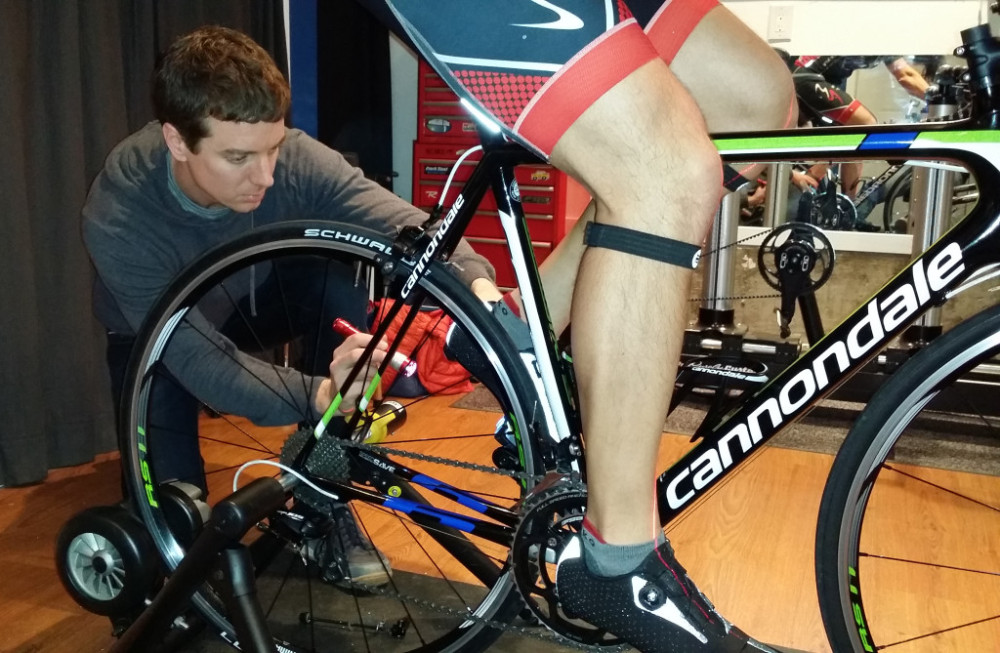 Enhance Your Comfort
First and foremost, riding a bike should be comfortable and enjoyable. Make the most out of your investment, don't neglect this part of your experience. Having your body in the right position will keep your muscles more relaxed so that you can ride longer and further.
Prevent Injuries
A poor bike fit can cause serious overuse injuries if left unchecked. The foot pedal interface is one of the most important aspects of a proper bike fit. If your cleats are not properly adjusted on your shoes and your saddle is incorrectly positioned, you could be causing unnecessary strain on your joints and muscles. At 90 pedal strokes per minute for each leg on a 3 hour ride, that's 32,400 pedal strokes!
Performance Benefits
The benefits of a proper bike fit don't stop with enhanced comfort, being in the right position will also improve efficiency and power. By improving your weight distribution and leverage over the pedals, a significant difference with regard to power and force can be felt throughout each pedal stroke.
It doesn't matter whether you're a competive cyclist or a weekend warrior, having your fit dialled in could be the difference that allows you to keep up with your faster friends, out-sprint them on that favorite stretch of road or get on the podium at your next event!
Don't delay any longer, contact Coach Powell today to schedule your Vancouver bike fit.

Investment
Road Fit: $250 (+gst)
Triathlon Fit: $285 (+gst)
Certifications
As well as having several years of experience bike fitting and having raced at the professional level, Coach Powell has personally trained with some of the worlds leading bike fitters including Dan Empfield (Slowtwitch, F.I.S.T.), Paul Swift (BikeFit, CyclePoint) and Ian Murray (Guru, Cannondale Pro Team) and holds four certifications for Road and Triathlon bike fitting.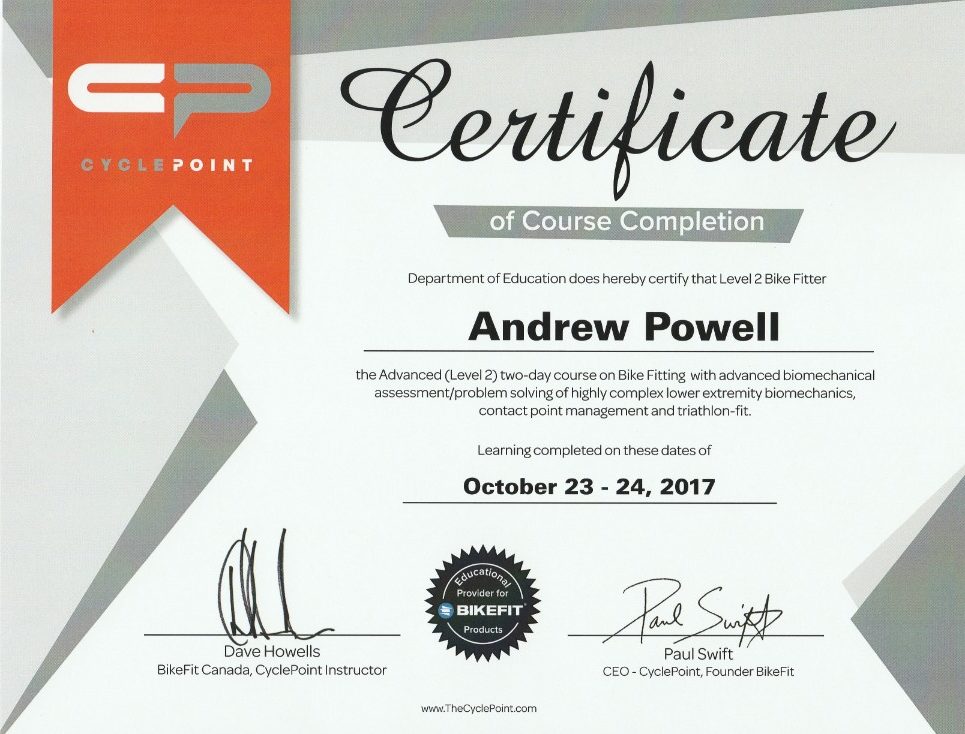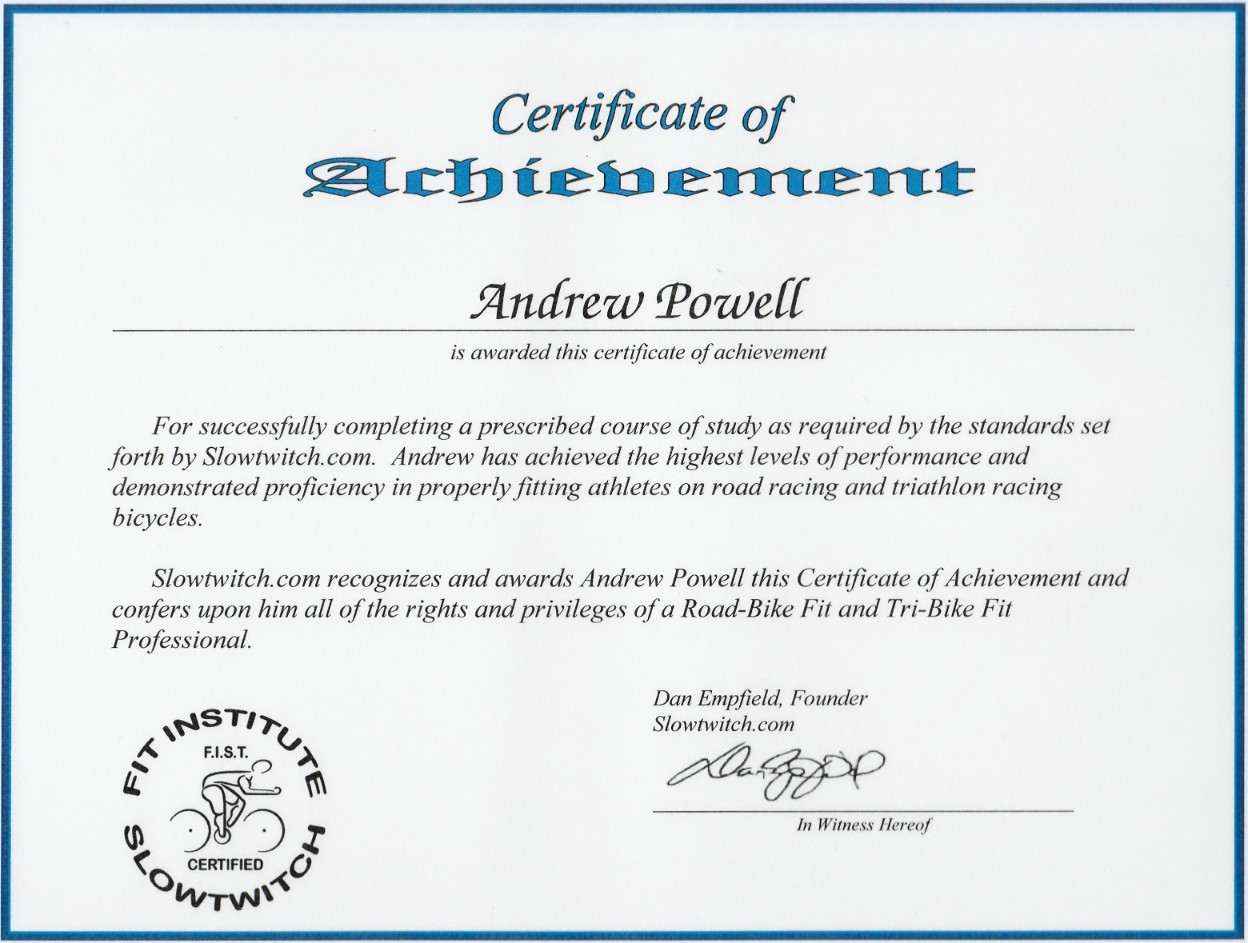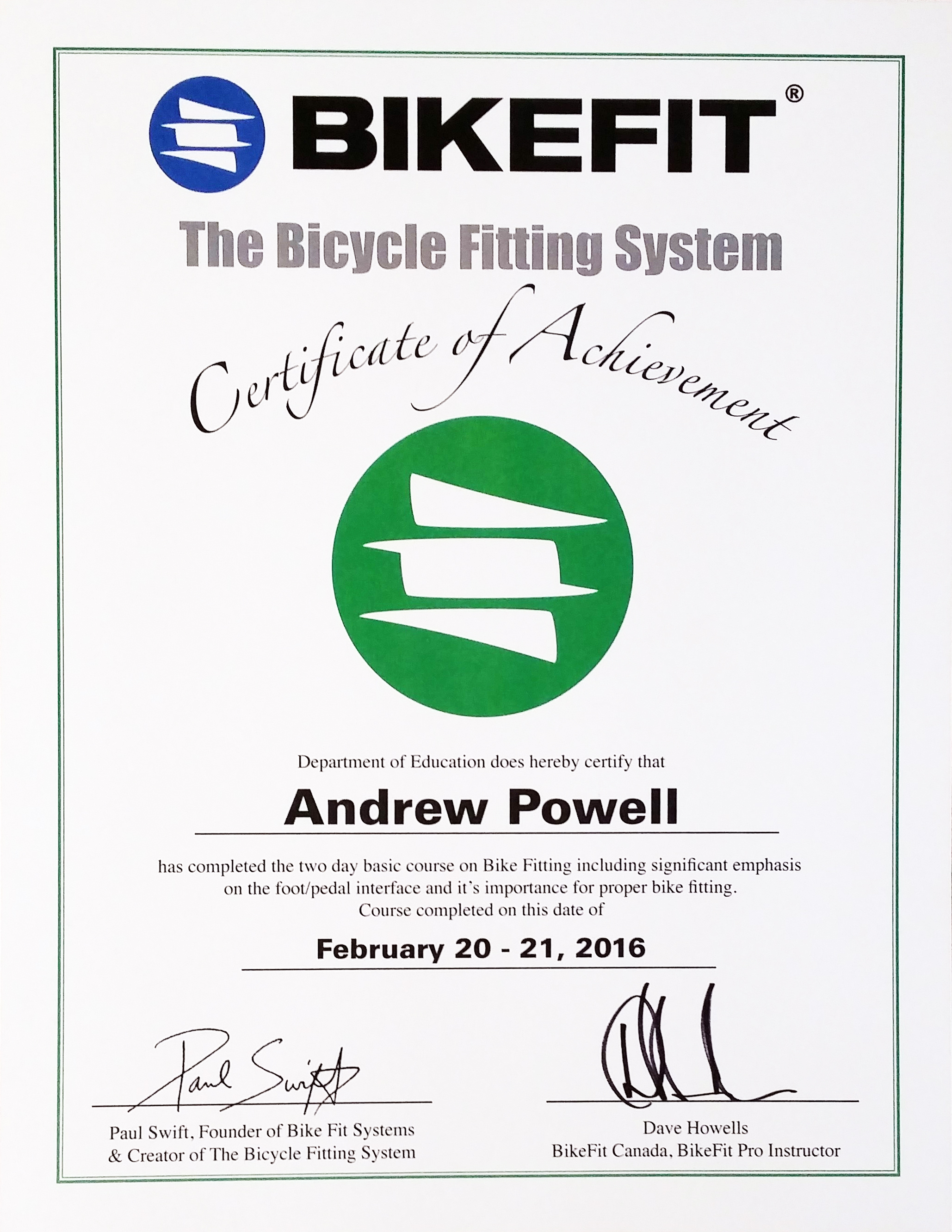 Thank you for visiting the Vancouver Bike Fit webpage.