Vancouver Triathlon Coach
Andrew Powell is a triathlon coach in Vancouver & online for athletes of all levels. Improve your performance! Go above and beyond with Coach Powell!
Imagine conquering your biggest fear. Getting to a place you didn't know existed for you. Achieving personal athletic goals so far out you couldn't get there alone.
If any of these dreams describe you, then you've come to the right place. Stop dreaming! Make them happen!
With Vancouver triathlon coach Andrew Powell, you will go far beyond what you ever thought you could achieve. Here are just a few of the things you can expect:
Confidence and performance at a level you've never reached before
A clear understanding of scientifically proven training methods
Expert support during training and races

How does Coach Powell get you to your goals? Let's count the ways!
A training protocol custom crafted just for you
Personalized planning for your overall training
Clear explanations of how to get to where you want to be
Small steps toward achieving the big picture
Attention to the different systems of the body and how to train them all
A plan and purpose for each workout
The right support for moving forward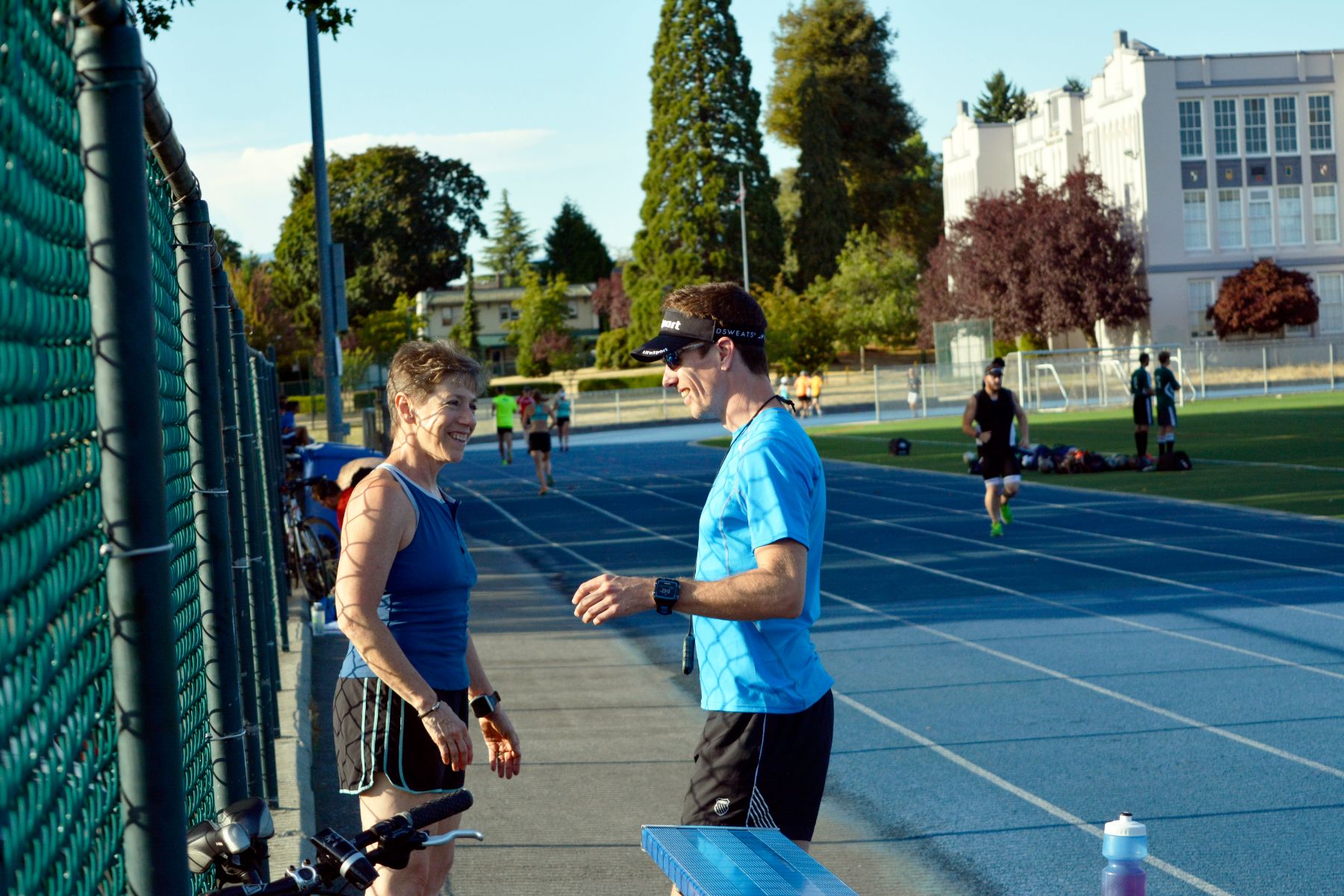 As a result you will be:
Acquiring a deeper understanding of yourself
Developing confidence that you can achieve anything
Learning to trust yourself and your capacities
Training in your heart rate zone
Training with assigned power zones (when applicable)
Maximizing your efforts
Achieving better organization of other aspects of your life

Creativity in Triathlon Coaching
Achieving your desired goals takes creativity, and creativity is one of Vancouver triathlon coach Andrew Powell's top qualities.
"Every athlete is different and has personal goals," says Coach Powell. "I'm very creative in designing the best training plan for each athlete."
Coach Powell is committed to staying on top of new trends. "Even in athletics, we live in a fast-paced world, so innovation is key," he says. "I'm constantly reading about new techniques and the latest science to make sure I'm up to date for my athletes."
His athletes, some of whom have trained with him for years, attest that another of Coach Powell's vital attributes is his personable approach. Says Coach Powell, "It's all about each athlete, each individual. It's about using my expertise to make sure they can get where they want to go."
Are You Ready to Pursue Your Athletic Goals?
Vancouver triathlon coach Andrew Powell is more than an athletic coach. He creates a personalized program for every athlete. Then, through motivation, organization, goal setting and goal pursuit, he shows you how to make that program and its challenges your own.
Coach Powell's motto:
"When excuses hold you back, Coach Powell will rescue you from yourself."

Group Coaching Opportunities
Take full advantage of having a local Vancouver triathlon coach.
Indoor/outdoor group cycling workouts
Track running workouts
Open water swimming
Skills clinics
Training Camps
Advantages of Long-term Training
Triathlon training is a long-term process. There's no getting away from that fact!
Vancouver triathlon coach Andrew Powell has your best interests at heart, and he wants nothing better than to see you succeed! That's why he recommends consistent, long-term training. With consistency and time, you will build your strength and endurance, and before you know it, you will be achieving your athletic and personal goals!