Conquer the Sea… and embrace your inner CALM.
Open water swimming can be daunting for many. Gain confidence and hone your skills with these professionally coached workouts.
Vancouver open water swimming allows you to train with like minded athletes, learn about race strategy and practice technique. Whatever you are planning, these carefully crafted interval and skill enhancing workouts will help to maximise your performance at your next event.
Your safety is important. Lifeguards on shore oversee the group as Coach Powell directs from a kayak. We offer a safe and supportive environment to swim in the ocean.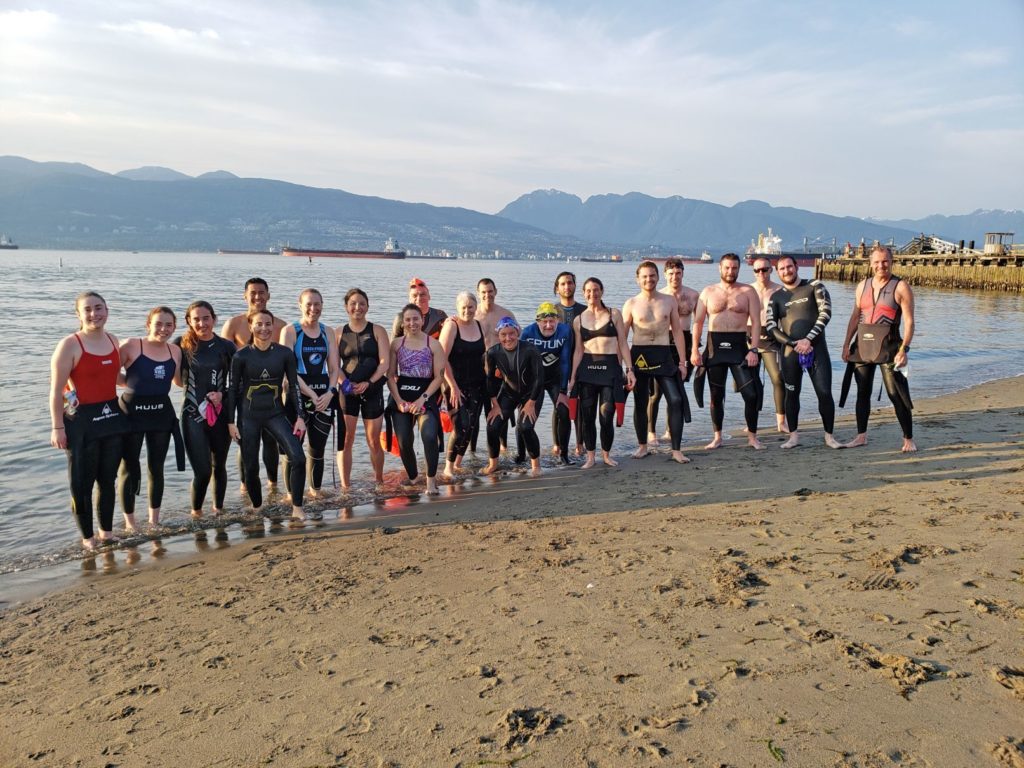 Who can join these workouts?
Pace is not important. All levels are welcome, however you need to be comfortable swimming continuously for at least 400m.
We swim 400m loops close to shore. For those with less experience, this allows the option to rest between loops.
These swims are workout based. They are NOT swimming lessons.
If you are planning to participate in a triathlon or open water event and are looking to improve your skills and endurance, these swims are for you.
Depending on ability, the distances covered can be between 1500m to 3000m.
The interval workout is optional. You can choose to simply swim for the duration instead to work on endurance.
Triathlon specific swim drills
Race start simulations
Drafting practice
Sighting practice
Cornering
Water exits to prepare for transition
Tactics and strategy
Race specific strategies for various distances
How to properly warm-up before your races
Where to start for mass start swims
Questions?
When
May 29th to August 28th, 2023
Monday evenings from 6:00 PM to 7:00 PM
Every week except July 17th
Where
Locarno Beach, Vancouver
Next to the pier
*** PLEASE NOTE – YOU MUST SIGN IN OR CREATE AN ACCOUNT WHEN YOU REGISTER